Fierce competition and acceleration of digitalization
2020 events have been a catalyst for change across the world. It signalled that key differentiators and operational excellence for ecommerce, marketplace, and classified ads platforms are crucial to ensure business continuity and get ahead.
These now well-established players, disturbed by constant newcomers, aim to provide the lowest prices to their customers, but low profit margins do not allow them to always reach a lower selling price.
A key pillar for that makes the competition stand out is offering an even smoother online user experience. But how is it possible for users to live an experience that is comparable to an in-store purchase once they have been attracted to a competitors website?
At first, Content Management seems to be a relatively simple concept, especially when applied to retail: it is important to have consistent information on products shown to the clients, in the right place at the right moment. If a customer is not able to find it on one marketplace or ecommerce platform (this can also happen to classified ads, to a lesser extent), but they are able to find it on a different one selling it for a similar price, they would not bother returning to the original website to make that purchase. Therefore, it's important to retrieve all product information from different sources by skilled and industry-specialized content managers who are also able to run promotions or discounts, update prices, and take down sold-out products. This is what is commonly called catalog management.
This enables retailers to be efficient at organizing their products by ensuring consistency and quality information is displayed across different channels. Moreover, the combination of dedicated software with skilled content managers facilitates a collaboration between the advisor and retailer for a smooth online experience.
These three software tools significantly refines this whole process:
Digital Asset Management: These tools will help different teams across an organization to easily operate together in an organized way, and modify media files such as images, documents, and videos.
Product Information Management: They centralize the details that customers, platforms, or employees need to know about the products they are selling.  Syndication allows the data to be shared across all sellers, channels and languages. Managing it well is a lever to the localization of your catalog.
Content Management Systems: These are essential to create consistent online user experiences. Their collaborative features support the organization of workflows and queues, as well as the ability to create, store, edit and publish web content. Moreover, they allow to put this online content into context.
With the three of these software tools combined, it is possible to offer a smoother online experience that is closer to in-store. It facilitates teams to have an exact idea of their stocks, a close connection to their CRM, and flawless ad equation between online and offline stocks for the whole organization. By using this data, it enhances the customer experience by being able to analyze and forecast trends.
The three immediate impacts:
It is possible to show more relevant recommendations to any specific customer
Avoids huge disappointments when a product that was displayed as available on the website – has just been sold or ordered in a shop
The retailer is able to have an integrated view of the performance of its products to then act upon it.
Automation and tools play a critical role in this process, but reactive content managers with the ability of retrieving information in an ad-hoc manner if the software is missing information is key, as one will not be able to work as efficiently as you would want it to.
This strategic stock management, that can only be allowed due to integrated Content Management, can be pushed even more when a retailer is present across different markets with different languages. To offer a best-in-class experience, customers need to feel close to the company's values, which are mostly embodied by marketing strategies and the salesperson who is selling the product to you in a shop.
Online, this can be done through an accurate localization plan following trends analysis, based upon which digital asset works, in which context (placed by the content manager at the right time).
Thinking about its Content Management strategy as unified and collaborative, making use of the right combination of tools and the right people to enact it, is a lever to gain competitive advantage in a space that is getting more and more saturated. Consumers are searching for companies they resonate with, that are capable of not only understanding their needs but also predicting them.
The link to CRMs makes even more sense when the retailers know that a product lifespan is about to reach its end, and then offers to renew its purchase for example. Those smart ways of engaging with customers, which can only be facilitated by integrated Content Management – should be the go-to for any online platform aiming to remain competitive in the market.
Finding a partner like Webhelp, who is conscious of the different technologies available on the market and is able to find, train and nurture the right profiles that fit to your brand, with the ability to develop your digital strategy, is becoming more important than ever. Whether you are a retailer selling your products across multiple platforms or you are a platform yourself.
Talk to us today about how Webhelp's Digital Content Services can help you deliver best-in-class online experience to your customers through designing the best mix of technology and people.
---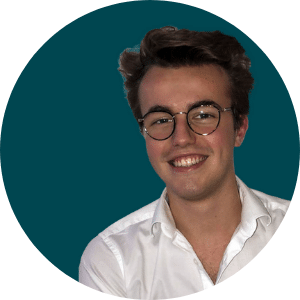 Author
Thomas Japy
Digital Content Services Business Analyst
Contact the author