The UK has always been an attractive market for automotive businesses, with its history as a proven ground for innovation and a large, diverse consumer base.  However, successful UK operations hinge on adhering to local industry norms and regulations, which are becoming increasingly complex.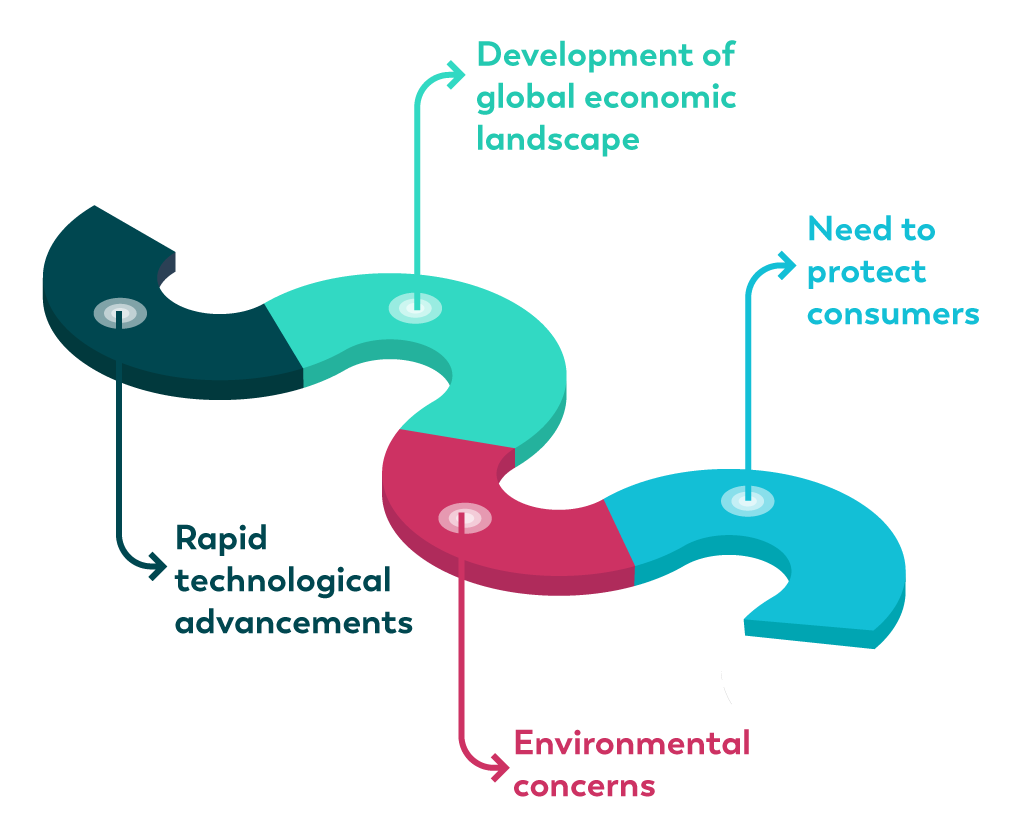 Rapid technological advancements, such as electric and autonomous vehicles, connected car systems, and data-driven services, along with the evolving global economic landscape, environmental concerns, and the need to protect consumers, are just some of the challenges that have led to more stringent and comprehensive regulations for automotive brands operating in the UK. 
Navigating these intricate compliance requirements is crucial for companies looking to reap the rewards of doing business in the UK while avoiding the severe financial, legal, operational, and reputational consequences of non-compliance. 
In this article, we'll look at the essential compliance and regulatory considerations for international automotive businesses seeking to make a splash in the UK market.  
Spotlight on the UK regulatory landscape
In the UK, several regulatory bodies play a crucial role in protecting consumers, upholding the integrity of UK businesses, and fostering fair competition. 
For example, the Financial Conduct Authority (FCA) strives to set higher and clearer standards for consumer protection across financial services. The FCA has recently intensified its efforts to identify and address customer vulnerability, emphasising the need for companies to reduce potential harm to consumers. As such, automotive businesses must ensure they deliver positive outcomes for retail customers and actively work to minimise consumer disservice.  
Additionally, the FCA has called for increased oversight and accountability of regulated firms. This includes the requirement for appointed representatives under the Senior Manager and Certification Regime, which aims to ensure companies are held responsible for their actions when things go awry.  
Data breaches and similar digital security events are also high on the regulatory agenda. The Information Commissioner's Office (ICO) now requires public disclosure of material third-party data breaches, obliging automotive organisations to respond appropriately to maintain compliance.  
Lastly, automotive businesses should focus on Sales Automotive Finance (SAF) accreditation and learnings from the Finance & Leasing Association. This knowledge-based motor finance certification can help businesses stay up-to-date with industry best practices and demonstrate their commitment to responsible lending. 
Success through expertise and compliance systems
The strategies for mastering the UK's operational regulations are manifold.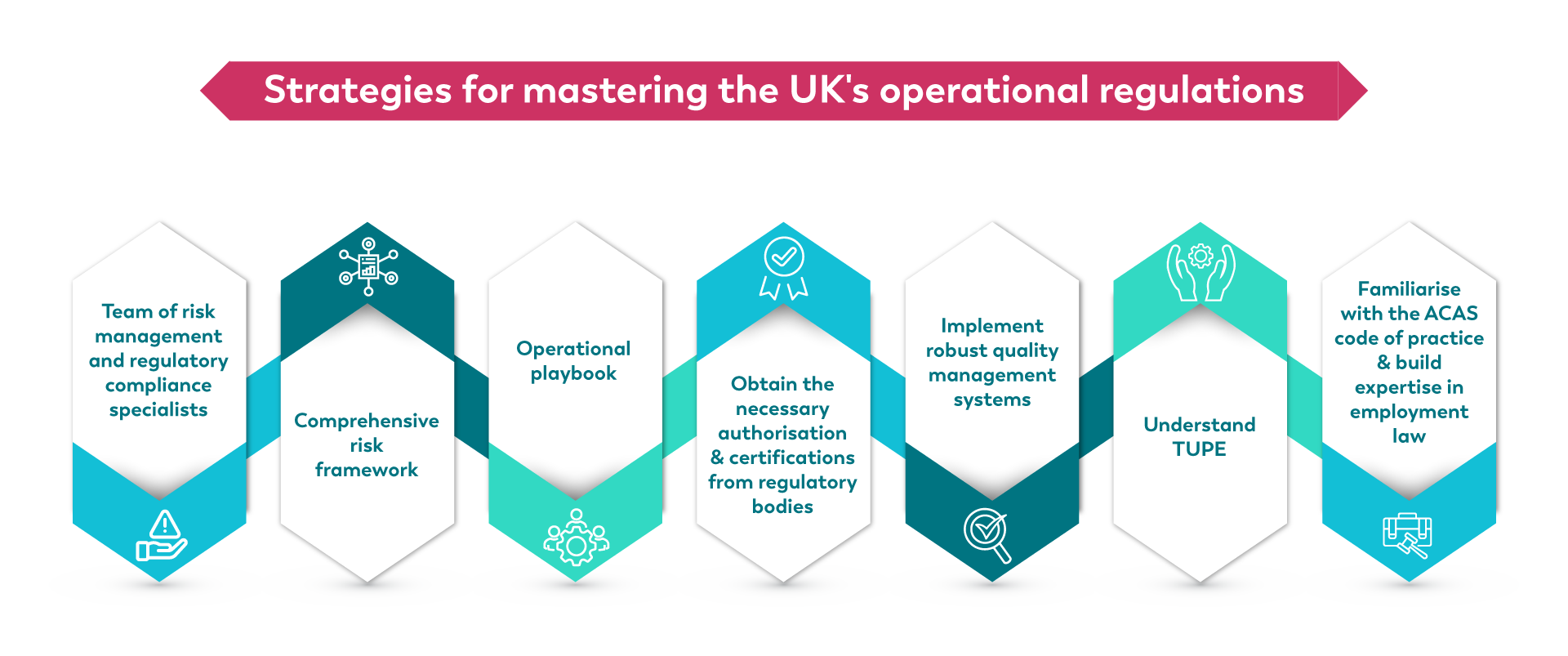 First and foremost, bringing together a group of risk management and regulatory compliance specialists will prove invaluable as they can guide your business in identifying and addressing potential challenges before they become major obstacles.  
The backbone of your compliance strategy should be a comprehensive risk framework underpinned by clear risk and compliance principles and robust risk controls. This framework will empower your company to identify, assess, and mitigate potential risks as they emerge. Developing an operational playbook will also help outline critical controls for addressing regulatory requirements. Be sure to include comprehensive training and quality functions to reinforce your company's ability to stay compliant. 
By obtaining the necessary authorisations and certifications from regulatory bodies like the FCA, FSQS, and ICO, you demonstrate your commitment to operating within the law and upholding the highest consumer protection standards. Implementing robust quality management systems, such as ISO 27001, PCI DSS, and TISAX, is also essential for operational consistency. These internationally recognised standards offer a framework for managing sensitive information and maintaining top-notch security.  
Additionally, gaining a deep understanding of the Transfer of Undertakings Protection of Employment Regulations (TUPE) is crucial for companies with, or planning to have, employees in the UK. Familiarising yourself with the ACAS code of practice and building expertise in employment law will safeguard your people and customers while ensuring seamless business continuity during periods of change. 
By focusing on these critical elements, your automotive business can confidently enter the UK market and push for success without being hindered by its complex regulatory environment. 
Final takeaways
Despite the complexity of UK automotive regulations, brands that can establish a solid foundation of compliance and risk management practices will not only survive, but thrive in this exciting market.   
By staying informed about emerging regulatory challenges, companies can proactively identify potential pitfalls and respond accordingly. There is also a massive advantage to assembling a team of dedicated experts, or working with the right external outsourced partner, with the necessary skills and experience to steer your company in the right direction and unlock the many significant benefits available to automotive brands working in the UK. 
Ultimately, with a strong foundation of certifications, risk management strategies, and local regulatory expertise, your organisation can flourish in the UK, safeguard its reputation, and maintain the highest consumer protection standards.