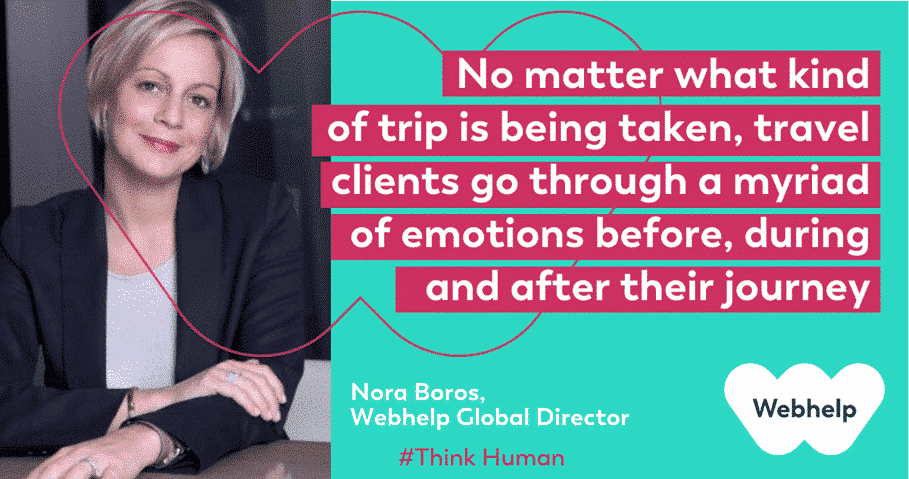 Author: Nora Boros, Global Director, Webhelp
Webhelp's Global Director Nora Boros looks forward to presenting at the 2019 Digital Travel Summit next week, where she will join more than 300 travel innovators from Europe's most progressive travel retailers. Here she takes a look at the complexities of the sector as a whole and how smooth customer journeys can drive positive emotional responses from customers.
Just a few years ago, you would have been forgiven for thinking that the death tolls were ringing for the big travel chains. A report released by Kayak as recently as 2018 claimed that that the once thriving high street travel agency won't exist in just FIVE years. However, there is plenty of evidence that, rather than becoming obsolete, companies are evolving and improving, with the help of technology – as Nick Black (Chief Executive at Apadmi) explains:
"Technology is the biggest driving force behind the travel agent's transformation. Over the past couple of years, the demand for new technology to be used within the sector has accelerated rapidly."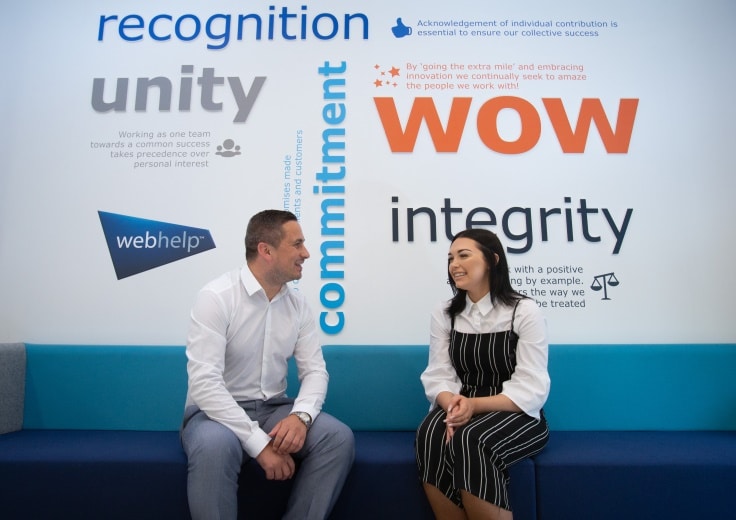 <<<Picture Credit: Photo by JESHOOTS on Unsplash>>>
But, the sector must face the hard fact that even the best technology is not enough. There are other compelling motivators. No matter what kind of trip is being taken, travel clients go through a myriad of emotions before, during and after their journey – which will undoubtedly affect their consumer behaviour.
The fun of research, the excitement (or frustration!) of booking, the anticipation stage, the trip itself and finally the appreciation of time well spent (or dashed expectations) all play a part in how customers perceive the whole experience.
When successful, positive thoughts and feelings can create an effective loop for companies, as travel blogger Brenna Holeman explains:
"You share memories with your friends and laugh at all the amazing stories you accumulated. You look at your photos and get the biggest grin on your face. You reflect on how much the trip taught you and even how much it shaped who you are today. And then, you start to get another little seed of wanderlust, and you do it all again."
It's clear that the emotional connection to the holiday starts in the dreaming phase, so even the browsing process and the booking experience are vitally important.
To further complicate matters, the window for looking for, booking and taking trips is rapidly shrinking, with the path to purchase happening swiftly, and more often than not, online. Some travel companies report that a pattern of searching early and booking late is becoming increasingly prevalent. In this complex arena, how can travel companies keep customers interested and engaged at every step of this rapid journey?
The first stage is make sure that you have a raft of great reviews to create that essential 'feel-good' holiday buzz. We know that booking is driven more by personal research and recommendation than ever before, and a 2019 Icelandair poll confirms that social media has a huge impact on holiday choices.
The poll revealed that a quarter of the 2,000 people surveyed, felt the need to visit somewhere just because they'd seen it on a social platform. Ten percent had even taken screen-shots of 'must-see' sights based on other people's posts, with Facebook and Instagram cited as key 'go to' sources for recommendations.
All this proves that travellers are no longer loyal creatures of habit, and that satisfaction in customer service (along with bragging rights!) has never been more critical. This is reinforced by recent Google research – with 60% of respondents rating customer service as the most significant factor when choosing a travel provider. Mark Lewis-Brown (CEO & President of Vertical Booking USA) has this advice:
"By improving customer service across all touchpoints, your customers will leave with more positive things to say about their stay, which then results in more positive online reviews (see the synchronicity of the whole cycle?!)" Source hospitality.net
Rather unsurprisingly, the booking process seems to inspire both excitement and dread in equal measures. According to the Icelandair poll, information overload leaves a fifth of the public overwhelmed, confused and anxious about their bookings.
Without a shadow of doubt, the booking process should be as smooth and seamless as possible, with all touchpoints optimised for peak satisfaction. There are clear opportunities to create positive experiences by offering choice, personalisation and human interaction throughout the customer journey.
Jose Pablo Toscano (Founder and CEO of @Jubel) firmly believes that customers increasingly want a personalised experience, saying:
"What clients want now is personalisation. They want someone who can filter out all the clutter from the internet, make sense out of all the options, and give them a shortlist of timely suggestions that match the client's preferences,"  Source Carat Media
Travel organisations should realise that consistently high standards of customer service are key to creating positive 'emotional' experiences, which in turn is key to customer loyalty and improved business performance.
At Webhelp, we can help you deliver smoother, personalised on and offline journeys for your customers, so get in touch to find out how to create travel experiences that encourage customers to recommend and spend more.
Why not visit the Webhelp team in Twickenham on the 25th and 26th of June at the 2019 Digital Travel Summit, where Nora will be a panellist considering the question: "With the growing popularity of mobile and social media channels how can you best leverage them in your online and offline touchpoints?" To find out more contact ewan.mckay@uk.webhelp.com
 In case you haven't registered yet, Sign up to receive fresh insights and invitations to exec events with our Webhelp Disruptor Series campaign: https://www.go.webhelp.com/disruptorseries.