Fraud and economic crime rates remain on record highs, negatively impacting many companies than ever before. And if you thought the pandemic would slow down the online fraudsters, it has in fact created an opportunity for them. Criminals are now capitalizing on the current situation to further commit financial scams. With surgical masks and other medical amenities in high demand, fake shops, email addresses, social media accounts and websites allegedly offering these items, have surged online.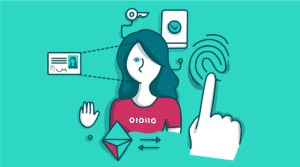 Common fraud scenarios in business…
Business identity theft – when perpetrators open business accounts under the names of legitime existing companies.
Phishing – when hackers impersonate a trusted vendor to convience you to authorize a financial transaction.
Shell companies – firms that are purposefully set up with the objective of commiting fraud. Such companies never provide a product or service, but rather use their companies to launder money.
Voicemail message scam – is a more recent means of businesses fraud which involves a voicemail that is delivered via e-mail. While at first glance the e-mail appears to be official, it normally has malware attached to it.
Invoice fraud – from false invoices that lack a corresponding product or service to inflated invoices where the reported expenses are higher than the actual costs, companies face a myriad of wrong invoicing fraud schemes.
And because many global organizations often handle numerous monthly supplier payments, cybercriminals continue to take advantage of the susceptibility that exists. The damage is estimated at $63,000 in 87% of companies who earn an annual revenue of more than $1 Billion. (Source: KPMG – nsknox.net).
With over 10 years of experience since our founding, our team is made up of 450 KYC experts who are spread around five EU countries. Until now, we have served over 100 customers in various sectors such as Banking & Insurance, Gaming, Marketplaces, Real Estate and verified millions of documents.
Why us?…
Our solutions
Using our KYC solutions, we provide instant customer verification through enriching technology with a human touch.Our wide-ranging portfolio is designed and customized to match your business and industry needs. Our solution entails a mix of manual and digitalized processes which provides instant online customer identification and ID verification for B2C businesses.
Our approach
And just like we mentioned in our previous blog about the importance of using AI and humans in content moderation, combining the human touch with technology is equally important in the verification procedure. The innovative technology that KYC uses, accelerates activation, enhances customer experience and decreases fraud. Our best-in-class Application Programing Interfaces (APIs) are enriched with teams of experts who focus on value-adding customer interactions.
Our process
From complex to simple documents, our systems scan and verify all types of files such as, IDs, driving licenses, proof of address, pay slips, legal status bank details etc. The automatic extraction and authentication of data is enhanced with manual intervention from our Subject matter Experts.
Our risk mitigation
In order to stay compliant with the Anti Money Laundering (AML) and CTF rules, part of our obligation is to certify that customers are the people they claim to be. And for us to mitigate the risks, we use Realtime Name Check against sanction lists, Politically Exposed Persons (PEP) and Interpol. Project implementation is also backed up with compliance expert advises.
Our technology
The best-in-class deployment of Optical Character Recognition (OCR) technologies ensures that the verification process is steadfast. We collect E-signatures as well as enable video streaming capabilities. Additionally, our API is connected to multiple external databases.
Our services
Apart from our Know Your Customer services, we also offer Know Your Business (KYB) where we offer a full range of services that help you better identify your B2B partners during their digital onboarding process. Our KYB service is compliant with international regulations and ensures higher transformation rates, increased performance and stronger security.
Moreover, with our Know Your Employee (KYE) system we have developed an innovative candidate onboarding platform enabling faster, more secured, and more efficient recruitment process. Finally, we design bespoke Remediation processes helping our customers to comply with regulation by collecting, updating, and verifying end user data. We are able to process very large data basis and thanks to our inbound and outbound calling capacity, we manage to drastically improve positive Remediation rates.
What is the main challenge and how does KYC overcome it? 
Main issue is to be able to externalize the end to end KYC process and not only part of it. Many software providers propose automatic identification processes leaving customers to manually carry out fallback tasks in order to complement the technology when automatic ID verification fails. This creates complexity and hinders a seamless customer journey.
Webhelp unique combination of technology and manual fallback ensures 100% accurate and definitive decision on identification process, leaving high value added tasks and business decision to the customers. Low value added tasks and upfront verifications are done on Webhelp side, providing an end to end verification process. Our clients can thus concentrate on their core business relying on our proven dual verification approach.
Would you like to also benefit from our expertise in this field? Get in touch with our expert via LinkedIn – Hervé De kermadec President Webhelp KYC, or via E-mail on herve.dekermadec@webhelp.com.