When describing a peak in customer experience, there are two separate meanings: the first is a peak moment as experienced by the customer – when they personally experience the best service under the best circumstances possible. The second is peak activity, when there is a high demand in the market, and providers (and clients) see a sharp uptake in service use.
At Webhelp our goal is to combine these two distinct experiences, to make sure customers experience excellent service, at the points that matter most, for example when searching for that perfect Black Friday deal, or when they need a fast response during periods of high demand.
Our people are at the heart of making this happen, and as we approach Black Friday, our South African colleagues share their passion and excitement for one of the busiest times of the year.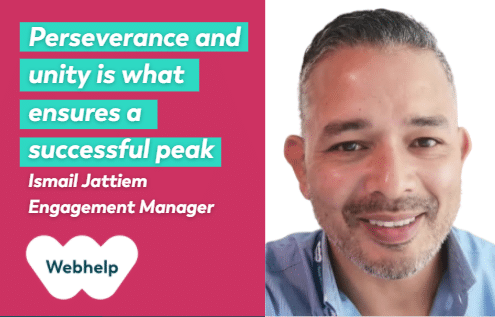 In preparation for this year's peak activity, we have ramped up our headcount as many of our campaigns do at this time, whilst our Peak People Engagement plan is filled with exciting and fun initiatives, which aim to keep everyone engaged and energized for the period.
This year is a first for us in ensuring that we keep our teams working from home engaged as well!
I have been fortunate to experience many peaks over the years and my highlight is always the energy of the people and their commitment to our customers. It inspires me to see how our people pull together during our busiest period of the year. I have learned that perseverance and unity is what ensures a successful peak.
During Peak 2019, we on-boarded circa 500 Harambee candidates. Harambee provides opportunities for previously disadvantaged job seekers who don't have the means or the experience to enter the job market.  I am proud that I was part of a team that helped combat youth unemployment in our country and at the same time help to deliver a successful peak for one of the UK's largest online retailers.
Black Friday brings excitement, anticipation and is very energetic.  It can be extremely challenging, but very rewarding for all involved.
The COVID-19 pandemic has forced us to think outside of the box this year. Social distancing, employees working from home and other restrictions, meant that we needed to take another look at our People Engagement Plan and find innovative ways to keep everyone engaged and enthusiastic.
As usual, we will still be teaming up with our client and collaborating through peak, but this time it will be virtually.
But, no matter how tough or challenging, we will consistently manage to rise above it and deliver a successful peak for our client, our business and our people, because we work together!
Personally, I love peak because as our client is in the e-commerce industry, peak coincides with the festive and holiday seasons. We support our customers with purchasing, ordering and delivering gifts for their loved ones, or themselves… and it is rewarding to know that we have a small part to play in putting smiles on people's faces.  This also means that our festivities start early – as once we have celebrated a successful Black Friday week, we enter our festive season!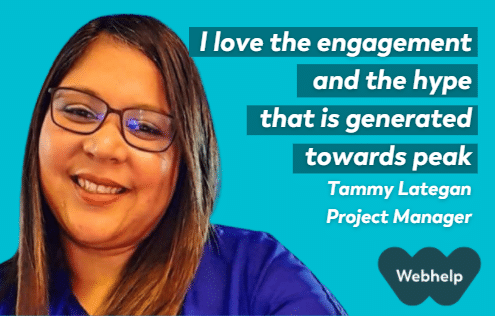 There is a lot of work that goes in to preparing for peak, which includes: Agreeing Peak Principles, Reviewing Seating Capacity, the Training Approach, Mobilising Academy Review, Engagement Review/Sign off, Internal Advisor Selection and Approach and finally Implementation of Peak.
A key highlight from previous years had been the Engagement Model used across both sites; I love the engagement and the hype that is generated towards peak!
And I have learned, from previous experience, to create suitable holiday budget allocations for the period, to help our people cope with the high demand.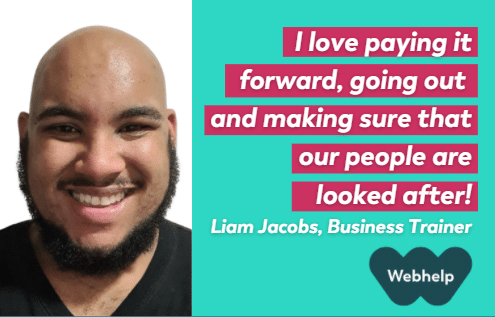 As peak approaches, I have prepared my candidates to be the best advisors – we always keep the client/customer at the heart and are ready to serve them with pride!
A highlight for me is getting Peak Ready – and having a positive outlook on what is to come. I enjoy the engagement, and am always interacting with our team and ensuring they are content.
My advice would be to focus on people. When our people are looked after, our clients and customers are too. In fact, this year during COVID-19, peak teaches us to be grateful. Many are still working from home and we will have to work hard to make sure this doesn't detract from the pre-peak festivities. But, we are all gearing up for a great Peak 2020!
Unlike many colleagues, Black Friday does not impact my client immediately as we work in logistics. It is after Black Friday that we really come to the fore ensuring that "We Take Delivery Personally" on behalf of our client.
I love paying it forward at Webhelp and recognising the ones that mean the most. Going out and making sure that our people are looked after!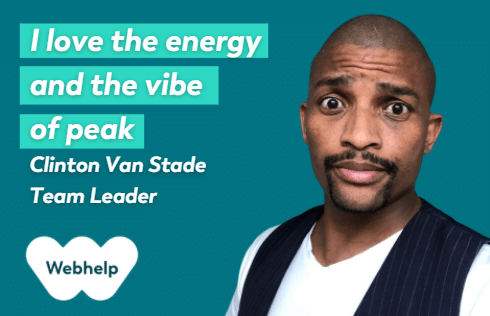 For this year's peak we have prepared Morning Huddles to revise all processes and make sure we have no issues (Things tend to get crazy!)
In the past my highlights have been the collective spirit of the Management team and advisors, the themed Fridays and also the spot prizes. It will be different this year, as ramping was exponential, but we will keep spirits up!
I have learned in previous peaks that communication is key and advisor engagement daily is vital.
Black Friday is just another day, servicing more customers with a smile! But I love the energy and the vibe of peak, despite how busy it is!
We hope you have enjoyed this insight into how peak works at Webhelp, join us in part two, when our people in Operations, Learning and Development and Engagement share more of their experiences.