The UK automotive industry has been witnessing a significant shift in recent years, with many manufacturers representing both traditional and emerging car brands exploring new sales and distribution models. The model that has generated the most discussion is the agency model, which brings significant implications for the automotive industry, offering both advantages and challenges to manufacturers, dealers, and even the customers it is designed to support. 
Several car brands, such as Volvo, Stellantis and BMW are actively exploring the agency model in the UK, with Mercedes leading the way having already adopted it for their retail networks. On the other hand, some car brands have been very clear on their continued commitment to dealer networks, both traditional (Kia, Suzuki), emerging, such as BYD, and previously committed direct to consumer brands, Polestar and Genesis, who are actively developing dealer networks. 
What is the Agency Model?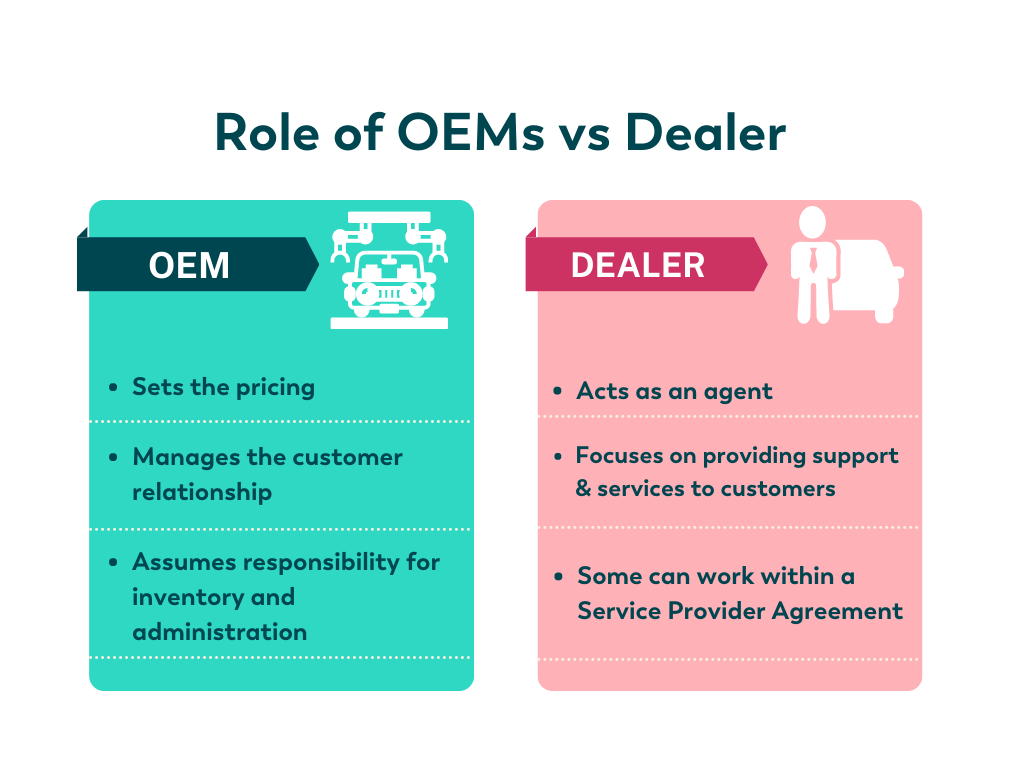 The agency model is a new approach to automotive sales and distribution where Original Equipment Manufacturers (OEM's) sell cars directly to consumers, bypassing the traditional dealership model to become retailers. 
In a pure agency model, both the OEM and the dealer have distinct roles and responsibilities. The OEM sets the pricing, manages the customer relationship, and assumes responsibility for inventory and administration. This enables the OEM to gather valuable customer data and optimise pricing and discounts, ultimately improving profitability and customer satisfaction.
The dealer, on the other hand, acts as an agent, focusing on providing support and services to customers. There are also variations developing within this model that allows dealers to work within a Service Provider Agreement, offering greater flexibility, but with most of the control still in the hands of the manufacturer. 
Why are Manufacturers Adopting the Agency Model?
OEMs are increasingly adopting the agency model in response to changing consumer preferences and the need for a more streamlined and transparent car-buying process. The move towards digitalisation and the growth of e-commerce have played a significant role in shaping new consumer expectations, who now expect a seamless, omnichannel experience when purchasing a car, with a clear price across all channels. They want the car-buying process to be as simple and hassle-free as possible, with minimal negotiation and a focus on customer service. The agency model addresses these expectations by offering a more consistent and transparent pricing structure and allowing dealers to concentrate on providing exceptional support and services to customers. 
For manufacturers, the agency model offers several advantages, including: 
Greater control over pricing and discounts, leading to increased margins and improved profitability

 

Improved customer relationships based on greater insight, as manufacturers gain direct access to customer preferences and data, enabling the provision of tailored products and services

 

Reduced distribution and sales costs and increased sales efficiency, as the agency model enables a more streamlined and connected sales process across digital and physical channels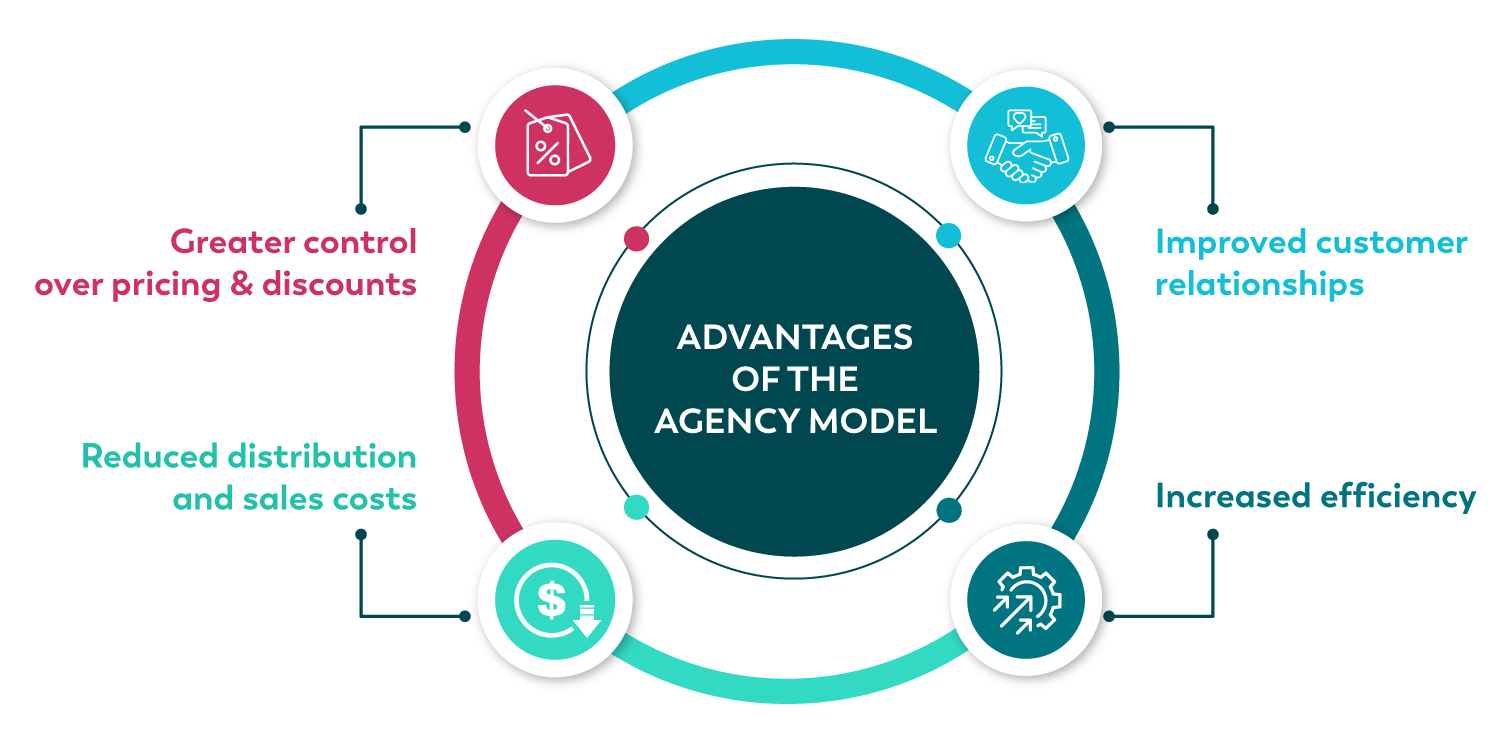 However, it should be noted that taking on responsibility for sales presents a significant risk for manufacturers, who will have to successfully make the transformation from distributor to retailer at the same time as maintaining market share in a highly competitive and rapidly changing market. The impact on current dealers is already well documented, as they resist the transition from a sales-driven to a service-driven model. The increased responsibility for inventory and administration should not be underestimated, nor expanded balance sheets and the potential financial risks. 
Implications for Dealers
The uncertainty surrounding this significant change is presenting a significant distraction to the sector. Loss of control over previously core activities such as pricing and discounts, will have a profound effect on sales volumes and revenues. Ongoing success will be driven by adaptation to a more service-driven model, focusing on customer relationship metrics rather than pure sales targets. There will be short term potential conflicts to resolve with OEMs over agency fees and responsibilities, as both parties seek to maximise profits and protect their interests. 
Although carrying an inherent risk to current business models, a move to the agency model does offer some advantages including reduced financial risk, as OEMs assume responsibility for inventory and administration. With more time and resources to focus on providing exceptional customer service and support, there will be increased opportunities to build long-term customer relationships and sell additional products and services. 
Advantages for Customers
Customers are demanding a simplified and streamlined car-buying process, focusing on customer service and support, with fixed pricing across all channels providing transparency and consistency. This will also mean a more seamless, omnichannel experience, connecting online and physical touchpoints throughout the car-buying journey. 
However, it might not all be plain sailing for customers, with lack of uniform adoption causing confusion for some.  Early feedback has highlighted concerns regarding potential limitations through a lack of flexibility and agility in the car-buying process, as OEMs dictate pricing and dealers are unable to negotiate discounts. Additionally, there are short-term challenges in sustaining the omnichannel experience, as OEMs and dealers adapt to their new roles and responsibilities. 
Legal Implications and Regulatory Changes
The introduction of agency agreements brings with it several legal implications and potential regulatory changes. For instance, the upcoming reform of the European block exemption regulations may make it difficult for OEMs to run wholesale and agency models in parallel, forcing them to either stick with the traditional wholesale model or fully embrace the agency model. 
Additionally, under true agency agreements, both the OEM and the retailer have legal obligations to each other, with the OEM assuming responsibility for brand investment and pricing, while the retailer provides customer support and services. This shift in responsibilities and risks may lead to changes in dealership contracts and compensation structures, as well as potential conflicts between OEMs and retailers. 
The Future of the Agency Model in the UK Automotive Industry
The agency model represents a significant shift in the UK automotive industry, with the potential to transform the way cars are sold and distributed. As more manufacturers and car brands adopt this new sales model, it will be crucial for them to address the challenges and risks it presents, while capitalising on the opportunities it offers. 
By focusing on customer service, leveraging technology and data to connect the various touchpoints across the car buying journey, and forging strong partnerships between OEMs and dealers, the agency model has the potential to completely reshape the automotive industry. However, it also comes with its share of challenges and risks, which must be very carefully navigated to ensure a successful transition and a seamless, transparent, and customer-centric car-buying experience.