September 18th marks the annual World Cleanup day movement. This day harnesses the power of people around the world to come together and help clear our planet of waste: from forests and rivers to beaches and local streets.
According to the World Bank, humankind generates 2 billion tonnes of waste worldwide annually, part of which ends up in our natural environment, polluting our streets, oceans, countryside's and more: did you that "global waste is expected to Grow by 70 Percent by 2050 Unless Urgent Action is Taken"?
At Webhelp,  we strive to take action and make a positive impact, beyond our recycling efforts and reduction of plastic consumption. We believe in our people and the good they can do around them and for the planet. This September, we are stepping up our efforts and have combined the WebHEALTH Kilometer Challenge with plogging, to take care of our mind, body and our planet.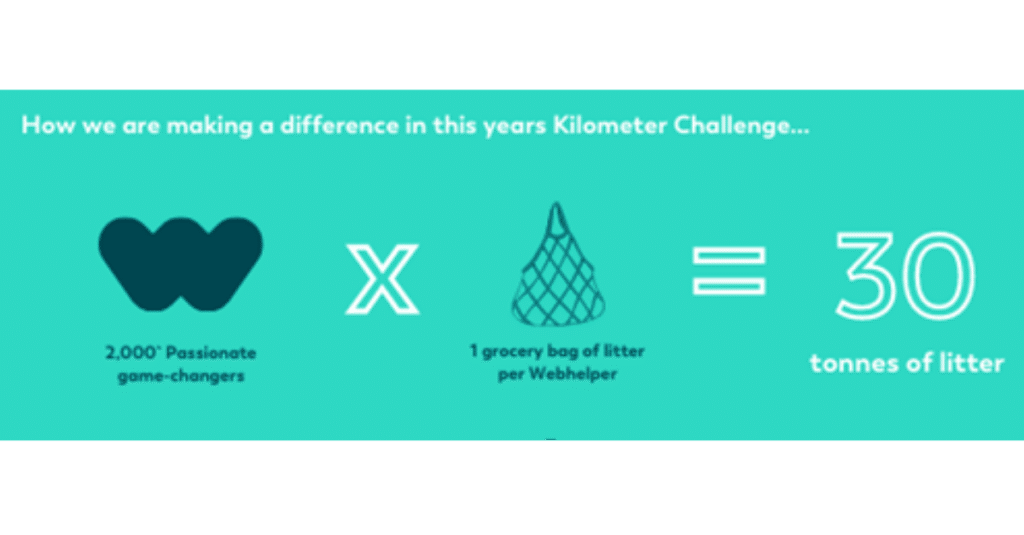 Our goal this year is to hit a target of 150,000km in 30 days. We are halfway through the challenge and our passion-game changers have already achieved 62,564km, with some already achieving their country target! Our Webhelpers have been running, cycling, walking and much more whilst picking up waste, with many involving their family and friends to achieve something great and make a difference.
The smallest efforts can have a great impact. Alone we can do a lot, together we can do so much more!
Learn more about this year's WebHEALTH Kilometer Challenge.