Recently, Stephen Loynd of market intelligence firm TrendzOwl posed a series of questions to Etienne Turion, CEO, Webhelp Enterprise Sales, in order to learn more about the company's perspectives on the B2B sales market in the United States.
Stephen Loynd, Principal Analyst, TrendzOwl:
It seems like these are exciting times for B2B sales.
As in the B2C world, B2B customers are demanding a more personalized, seamless experience. And I'd suggest that what might be termed the "Amazon Experience" is "liquid" in the sense that the customer experience expectations it engenders in the B2C realm have seeped over into the B2B space as well. But as Dixon, Toman, and Delisi point out in the classic book, "The Effortless Experience" –
"Of course, getting to loyalty can be more challenging in the B2B context because it has to be achieved twice, not just with your actual business customers (ie, the decision-makers who sign the contract) but also with the end users (ie, the people who use the product or service)."
Can you comment on this changing market?
Etienne Turion, CEO, Webhelp Enterprise Sales:
There certainly is a lot going on.
To step back… for some time, companies were reluctant to outsource what they considered to be core competencies. But this has changed, and B2B sales is a fine example.
You citing Amazon is apt. Just look at the IT world over the past ten years or so, and what has happened with sales teams that are expected to drive revenues. Instead of just having field sales, many of these types of companies started to institute an inside sales model – people working remotely rather than conducting face-to-face sales meetings. And this shift is ongoing.
At the same time, roughly two-thirds of the global outsourcing market is in the United States. It's a huge market, and Webhelp Enterprise Sales would like to access more of that. In pursuit of that, we recently added nearshore capabilities in Mexico. We now have 1,500 people dedicated to the U.S. market.
In effect, we're working to help pioneer the shift to a new sales model that today's emerging B2B sales paradigm demands. The U.S. is the perfect setting to do that.
Stephen Loynd, Principal Analyst, TrendzOwl:
But that shift seems to be accompanied by a specific set of very real challenges.
For instance, it seems as if the B2B sales process has become relatively complex and often unpredictable. Large order values are not unusual. And long sales cycles are common. It seems as if buyers are doing more and more of their own research on products and services, tapping into an array of information via diverse channels and devices, thinking hard before making purchasing decisions.
In fact, I saw one survey from Hubspot from a couple of years ago that suggested a full 60% of buyers weren't ready to speak with a salesperson until they've completed their own research internally. More recently, the Corporate Executive Board reported that 68% of the buying journey is done before the first contact with sales. It seems like digital self-service has real momentum in B2B sales.
Etienne Turion, CEO, Webhelp Enterprise Sales:
The momentum is definitely there!
Meanwhile, you've sketched out some important reasons why we're seeing such robust growth for outsourced inside sales, especially in the SMB market (field sales is declining even as it remains essential for some very specific corporate accounts). In terms of return on investment (ROI), inside sales wins the day. Addressing every step on a winding, oftentimes confusing, purchasing journey is not necessarily easy.
Just think about the sheer amount of information and data that is available to potential buyers. It continues to expand. At the same time, more people have become embedded in an increasingly complicated purchasing decision-making process.
But while it's true that many buyers aren't ready to speak with a salesperson until they've done their own research, according to a recent survey from CSO Insights, over 45% of B2B buyers are still ready to hear new ideas at the beginning of a sales conversation. That might sound contradictory, but it's why we look to influence the sale by bringing quality input to the table as soon as possible.
This is where Webhelp Enterprise Sales looks to add real value. I'd say that, more than ever, effective B2B sales means establishing a meaningful and authentic conversation with potential buyers in order to help them through the information maze as early as possible in the sales process – which is not always easy due to the point you bring up.
Stephen Loynd, Principal Analyst, TrendzOwl:
Still, the considerable amount of internal research being done within today's firms also means that many of those firms are evaluating options on their own long before even engaging in the sales process.
To dig even deeper on this point – it seems like any intelligent B2B sales strategy has to recognize the growing influence of millennials on the buying process at target organizations. If you think about it, the first step members of this cohort might naturally take is to reach out to friends and acquaintances over social media for feedback, recommendations, and ideas. They ask questions of each other – what has their experience been with a particular company and its product or solution, for example.
In fact, one recent survey by Merit reports that 73% of millennial workers are involved in the decision to purchase products or services for their companies.
Etienne Turion, CEO, Webhelp Enterprise Sales:
This is very true. And as so many tech-savvy employees conduct their own research online, digging in search of more details and revealing reviews of a specific product or service, they are sure to come across additional information on competitive offerings. Target companies are educating themselves on all available options, perusing competitive content, accessing free trials.
As that educational journey progresses, buyers become increasingly intelligent and formidable, and as we discussed already, pursue much of the decision-making journey alone, without consistently engaging a salesperson. CSO Insights reports that 70% of buyers fully define their needs on their own before engaging with a sales representative, and 44% identify specific solutions before reaching out to a seller.
It's a revolution in the purchasing process!
Stephen Loynd, Principal Analyst, TrendzOwl:
It sounds like what you mean is that while it's somewhat vexing that companies are so independent in doing their research, that in itself also produces a set of new opportunities for strategically savvy providers of B2B sales. A paradox, perhaps? After all, while today's organizations can access reams of information, they also should wonder about the quality of that information, or if it is the most relevant information to whatever specific set of challenges that might be under consideration.
According to Propeller CRM, 95% of buyers are looking for businesses to provide relevant, informative content. Probably for just this type of reason.
Etienne Turion, CEO, Webhelp Enterprise Sales:
This is precisely why Webhelp has developed powerful digital sales capabilities – to support the B2B sales frontline with just such material in order to never miss an opportunity. It's a concrete way to address a buyer's particular and oftentimes unique set of pain-points, helping them navigate every phase of a purchasing journey that's sometimes crowded with extraneous information and misleading data.
The B2B "path to purchase" is a long and winding road that must be viewed strategically. According to Biznology, today's sales process takes 22% longer than five years ago!
Stephen Loynd, Principal Analyst, TrendzOwl:
Could you be specific about your capabilities?
Etienne Turion, CEO, Webhelp Enterprise Sales:
Yes. The trends we're discussing mean real opportunity for our Webhelp ProductFinder and Mobile App, which allow our partners to access information immediately, without having to reach out to us. We use these tools all the time because they help engage our partners and guide them on best process while pointing them to relevant articles of interest, white papers, case studies, original and thought-provoking insights in any form.
This is quickly becoming table stakes in B2B sales. Think about the value we are adding –
The Webhelp ProductFinder is a web-based integrated search tool with information from the current and former portfolio as well as information from relevant competitors. It also provides opportunities for instant upselling with key selling points.
And as for the Webhelp Mobile App, it offers an array of features, including: an extended catalogue of products and resources; recommendations based on browsing history; offline access to products; search capabilities with facet refinement; personalized lists of favorite products; push notifications; a contact form for support; gamification (badges, challenges, and leader boards);… and it's multilingual.
Summary: Webhelp's End-to-End Approach
At the end of the conversation, Etienne Turion shared an outline of the Webhelp B2B sales model, based on six specific realms that are designed to effectively navigate a changing B2B landscape in the United States:
Data and Business Intelligence (BI) experts address audience and database optimization, segmentation, and potential scoring through a propensity model.
Demand Marketing. Comprised of marketing campaign managers focused on lead scoring, qualification, enrichment, and predictive sales.
Covers both inside sales, field sales, and digital sales (including direct end-user and channel management), as well as sales support and enablement.
Customer Success. This encompasses customer/partner success, with managers focused on delivering velocity in adoption of the "as a service" model.
Renewal & Retention. Data marketing client specialists work to ensure a proactive approach based on analytics for predictive actions as well as dedicated loyalty sales agents.
Customer Care. A group dedicated to supporting complex sales-tech.
Next – Webhelp Enterprise Sales in the United States: Innovating B2B Sales by Innovating People
Would you like to know more about our solutions?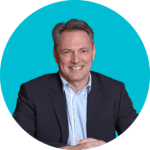 Contact
Etienne Turion
Mobile: +33(0)6 85 52 76 10
Email: etienne.turion@webhelp.com